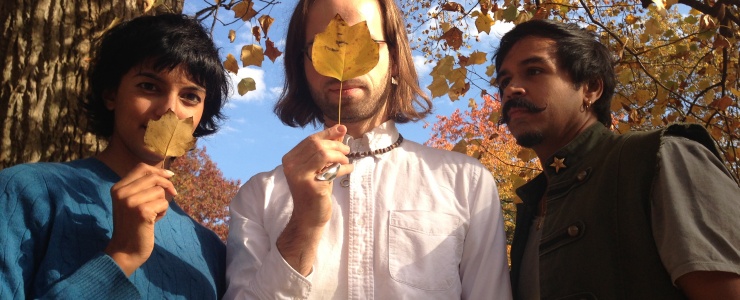 Friday, November 6, 2015 - 7:00pm
"Indie dream pop and Indian rhythms collide"
– John Schaefer, Soundcheck (WNYC)
Samita Sinha, vocals (Kaash)
Sunny Jain, drums (Red Baraat)
Grey Mcmurray, guitar (Meshell Ndegeocello, Tyondai Braxton, itsnotyouitsme)
Drummer Sunny Jain's beats, informed by Indian rhythms, drum & bass and jazz, and Samita Sinha's voice, at once raw and refined in spirit and expression, find immediate chemistry, all supported by guitarist Grey McMurray's lush harmonies and compelling musical sensibility.
Listen to this group and it quickly becomes clear that each member knows how to lead and how to support, and each had a unique compositional approach rooted in their own instrument.  
Friday, November 6, 2015
5pm - Gallery Opening
Cindy Hoose and Jacinta Bunnell present 52 game piece artworks. More info at http://shirecitysanctuary.com/calendar-and-events/
7pm - Concert
Tongues In Trees
Free
Shire City Sanctuary
40 Melville Street, Pittsfield, MA 01201
Fringe Music is made possible by the generous collaboration with Shire City Sanctuary and by the support of the Pittsfield Office of Cultural Development and the Local Cultural Councils of Pittsfield, New Marlborough, Stockbridge, Lenox, Hinsdale-Peru, Washington and West Stockbridge.